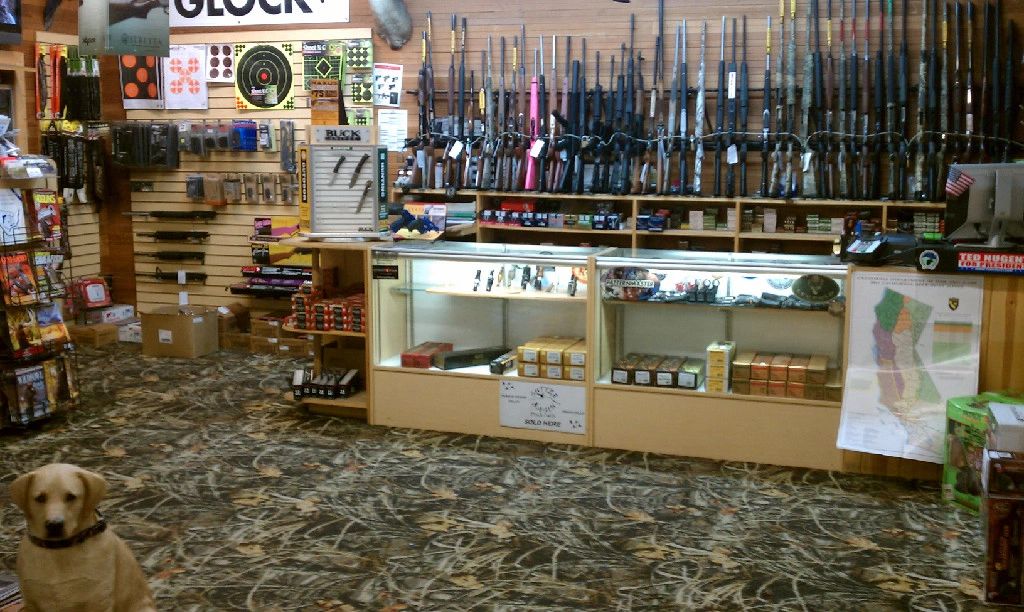 Your patience is much appreciated while we experience a high number
of phone calls, customers, & orders.


There were requests and suggestions made by our customers over the years that we should start offering a sporting goods department. The ideas of a sporting goods department were entertained, but never acted on. As the suggestions came more often the possibility looked more promising. There were conversations between Jim and Greg to determine the plausibility of this massive step and expansion in the business. After careful considerations they started their adventure of tedious and time consuming research. With that said, in September 2006, what was once known as the Tire Room became what is known today as the Gun Room. From the small beginnings of just a thought of ammunition and clothing, to now, the vast inventory of Guns, Ammunition, Clothing, Cleaning Supplies, and gun accessories. We are proud of what it has become and hope that the pride that we take in our gun room and the store is seen and appreciated by our loyal customers.